Powering Success with Webex for Education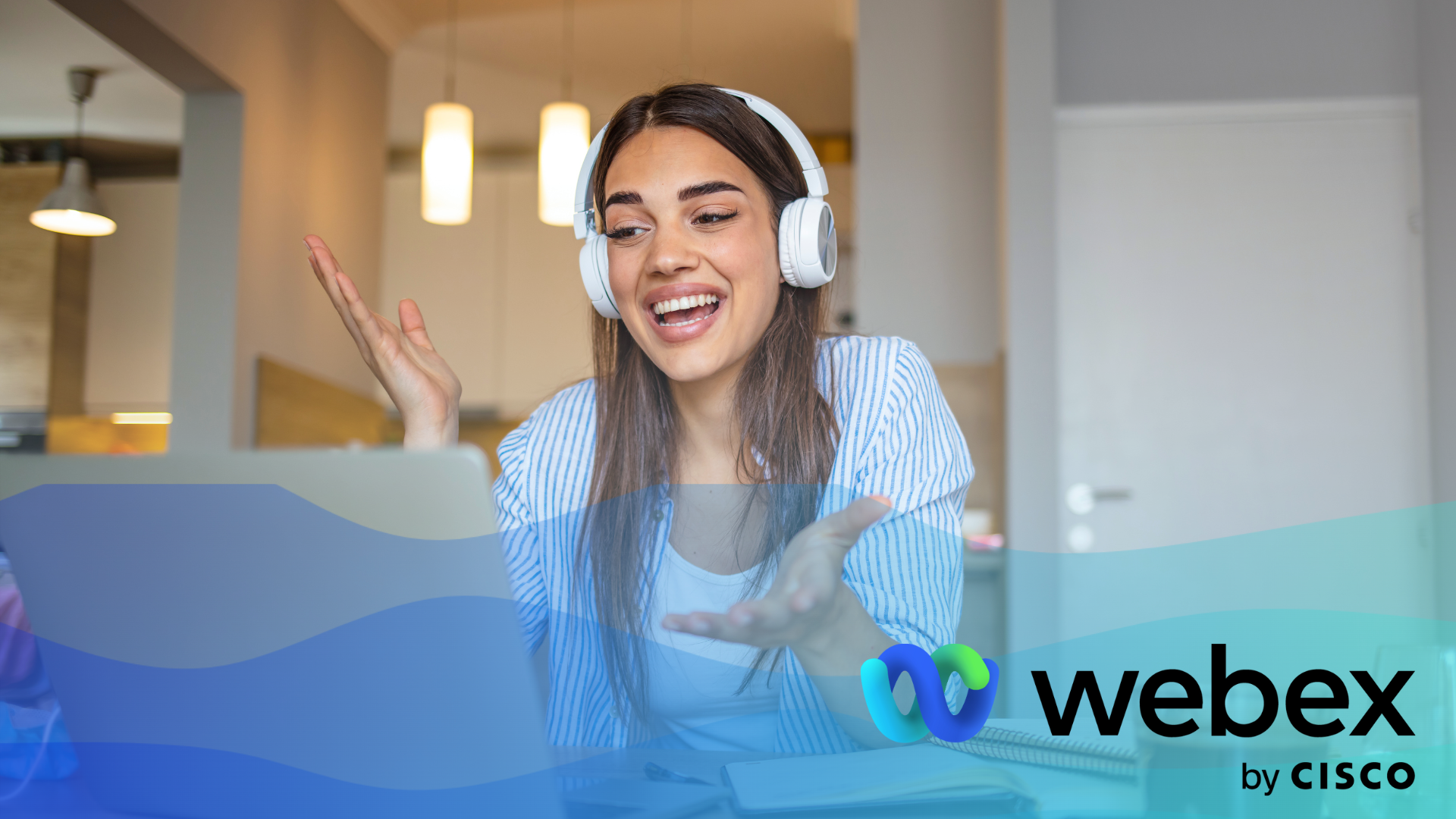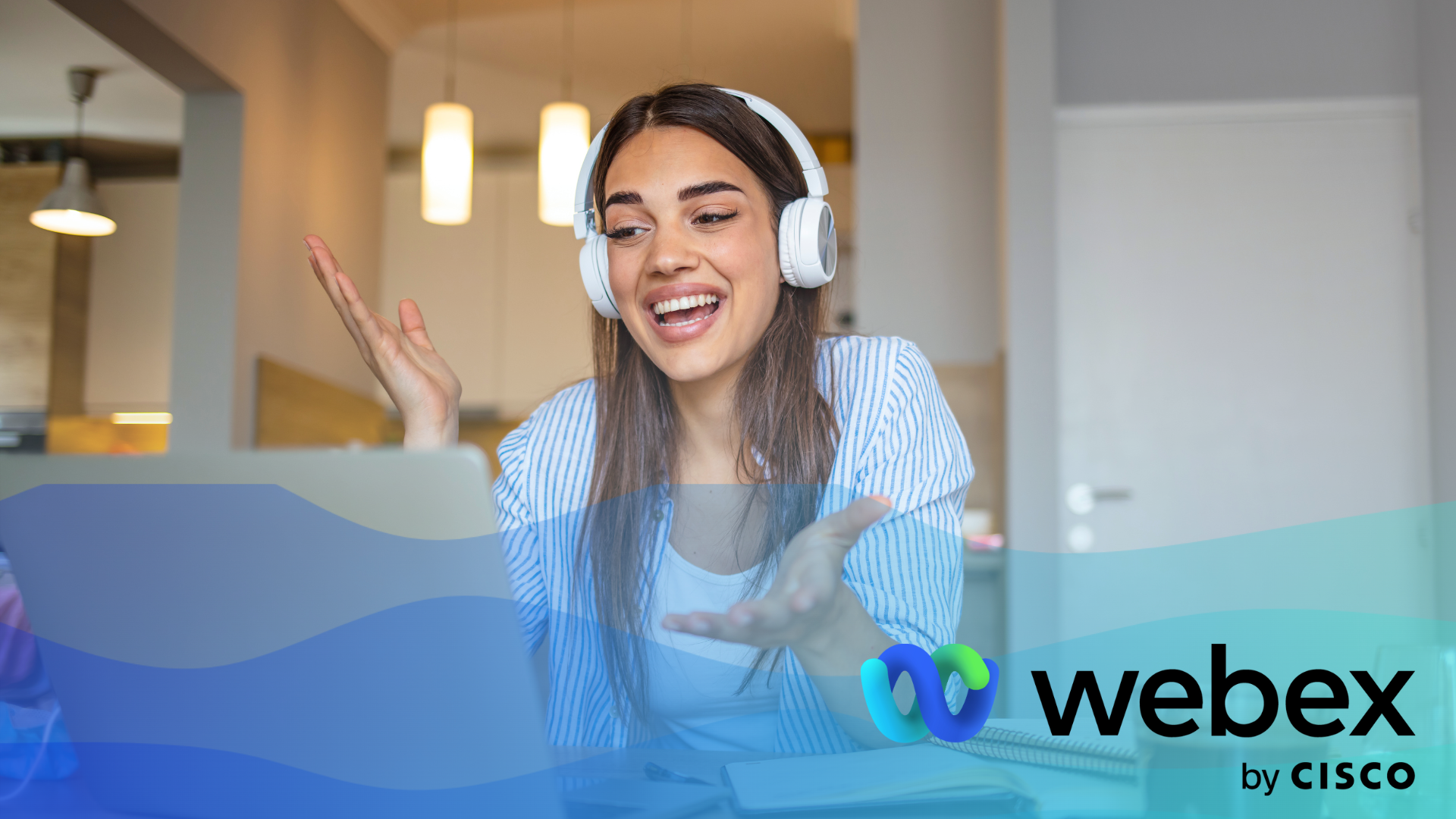 Amidst rapid technological advancements, Webex Suite helps educational institutions address their challenges by offering a cutting-edge solution to modernize learning. This platform fosters seamless collaboration, security, and accessibility, transforming the educational experience. Discover how Webex Suite is revolutionizing education.
Challenges Educators are Facing
The rapid advancement of technology presents a multitude of challenges for schools. As students' personal use of technology changes, so do their expectations. Educators must adapt their teaching methods to incorporate new technologies, and school administrators must tackle business concerns such as budgets, physical security, and cybersecurity.
Given the diverse needs of school districts, educational institutions are finding unique means to harness technology and address the challenges.
Unleash Limitless Possibilities with Webex Suite for Education
Webex Suite for Education is a collaboration and communication tool that can be used effectively for a variety of use cases. Below are some examples of use cases that explain how the tool can be applied in an educational context:
Group projects and study sessions: Webex can facilitate student collaboration on group projects or virtual study sessions. With features like file sharing, whiteboarding, and video conferencing, students can work together seamlessly on projects and assignments.

Asynchronous lectures and presentations: Students can enjoy the flexibility of reviewing and rewatching content at their own pace when instructors record lectures, seminars, or demonstrations and share the recordings with students for asynchronous learning.

Remote guest speakers: Unique learning opportunities are available to students when educational institutions bring in guest speakers virtually to share their knowledge and expertise with students.
Virtual classrooms: Conduct live, interactive virtual classes where students and teachers can communicate in real-time via video, audio, or chat. Instructors can share their presentation slides or screens, annotate content, and create breakout rooms for small group discussions.

Online office hours: Instructors can have one-on-one meetings with their students during virtual office hours. This may help students who are unable to attend in-person sessions or feel more comfortable discussing questions or concerns online.

Parent-teacher conferences: Parents or guardians can interact with teachers regarding their child's progress via a convenient virtual parent-teacher conference.
Training and workshops: Educational institutions can conduct online training and workshops for teachers, staff, and students. It is an effective way to deliver workshops on technology tools, instructional strategies, and professional development courses.

Webinars and events: Schools can host virtual meetings, webinars, panels, or events that allow the institution to reach a wider audience, including students, faculty, staff, alumni, parents, and members of the community.

Accessibility and inclusion: Administrators can support students with services that meet accessibility requirements by leveraging Webex with features like real-time captions, adjustable font sizes, and keyboard shortcuts, enabling a more inclusive learning environment.
Case Study: District 11
District 11 in Colorado Springs utilized Webex to create Spark Online Academy, a permanent virtual learning option for students. The platform's security and ease of use allowed the district to provide a flexible, personalized learning experience for students choosing to learn from home. Launched in 2021, Spark initially served around 180 students from kindergarten to eighth grade. Due to its first-year success, plans to expand it to include ninth and tenth grades in the 2022/2023 school year have been made.
Webex has enabled District 11 to support hybrid learning and engage students during synchronous and asynchronous learning environments. It has allowed the entire district to offer uninterrupted learning experiences when in-person classes are not possible. With on-demand content, students can access recorded lectures anytime, helping minimize disruptions for those who may have missed a class.
To increase involvement in students' learning experiences, District 11 utilizes Livestreaming options to allow parents and community members to participate in educational events. Webex has also helped teachers maintain student engagement through live polling, Q&A sessions, and online whiteboarding with Slido and Miro integrations. Additionally, the Webex integration with the learning management system, Schoology, streamlines user access and daily administrative tasks, including attendance and scheduling meetings.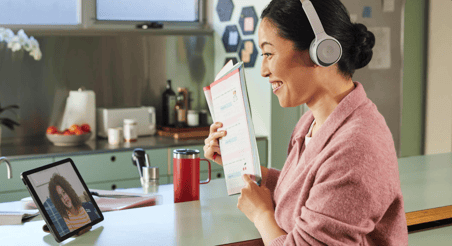 District 11 in Colorado Springs is one example of how a school district successfully leveraged Webex to launch a totally virtual learning option and enhance student learning in both virtual and traditional in-person schools. The platform has proven to be engaging, secure, and easily managed, allowing teachers and staff to create effective learning experiences for students while maintaining their connections with the local community.
Case Study: Stony Brook School
Stony Brook School, a private Christian boarding and day school in New York, caters to traditional students and offers an online distance learning arm, Gravitas. Serving around 70 international students, Gravitas utilizes Webex integrated with the Canvas education management system to provide an advanced learning experience.
Effectively leveraging Webex, Stony Brook has enhanced student learning and streamlined the education processes. Webex's secure, user-friendly platform and its seamless integration with other communication tools have dramatically transformed the learning experience for both in-person and online students.
Webex played a significant role in replacing unreliable phone providers, automating meeting scheduling, and enhancing the overall learning experience. By using Webex, the school has established a stable and accessible communication infrastructure that caters to students in 16 countries, offering regular, honors, and AP courses.

Stony Brook School exemplifies the successful application of Webex in fostering an innovative and efficient learning
environment. The core Webex platform combined with numerous integrations, such as Webex Calling, the Webex App for hybrid meetings, Webex Scheduler for Microsoft 365, Slido, Jira integration, Canvas integration, RedSky, InformaCast, and others, has helped the school offer an engaging and user-friendly virtual learning experience. The platform empowers both teachers and students to manage classes more easily and enrich their educational journey, fostering an active and modernized learning environment.
Stony Brook School has effectively utilized Webex as a versatile and powerful tool to enhance student learning and streamline educational processes in both in-person and online settings. The flexible and extensible platform has positively impacted the school's communication infrastructure and the quality of the educational experience, demonstrating its value in modern education.
NIC Partners
As a Southern California-based technology integrator with more than 20 years of experience, over 75% of our clients are in the K-12 and higher education space.
NIC Partners is a certified Cisco partner that specializes in collaboration, as well as other areas of IT such as physical security, network security, network infrastructure, wireless, and structured cabling.
Download our guide: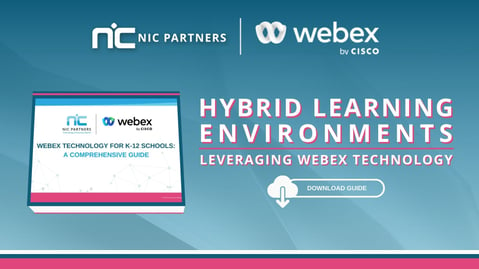 Webex Technology for K-12 Schools: A Comprehensive Guide
Is your school ready to revolutionize its educational approach?
Dive into our all-encompassing Webex guide and discover the power of Webex for Education.
Download Our Comprehensive Guide