California School's Eligibility for SVPP Grant in 2021 Explained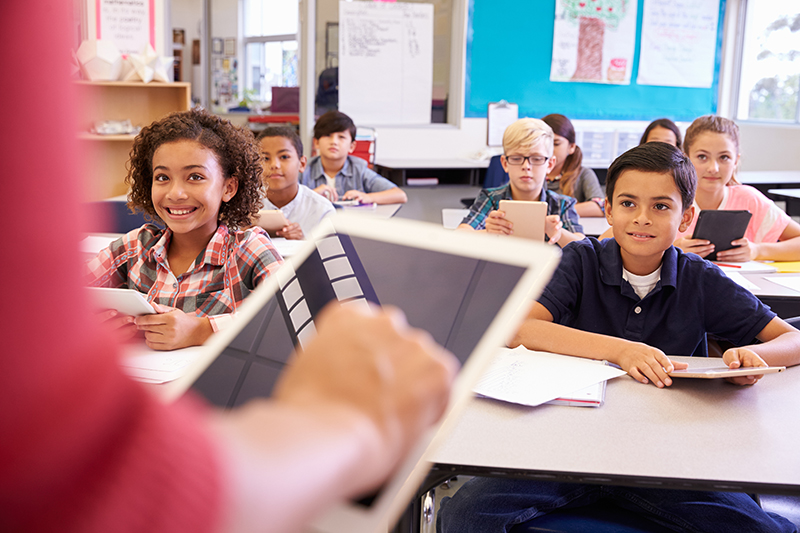 Technology has become an essential pillar of the education system. From the laptops and mobile devices that run learning applications to the network equipment that powers them, technology is about as commonplace in school systems these days as the students and teachers themselves. Some of the more notable advancements in education technology to date have been the solutions geared towards keeping students safe. While the benefits of investing in technology that promotes school safety are obvious, it can be extremely costly.
The Students, Teachers, and Officers Preventing School Violence Act of 2018, commonly referred to as the STOP School Violence Act, allows the Community Oriented Policing Services (COPS) office the authority to award funding directly to states, units of local government, or Indian tribes that can be used to improve security at schools or on school grounds through evidence-based school safety programs. This grant is part of the School Violence Prevention Program (SVPP) and can award funding up to $500,000 over the course of three years to eligible California-based educational institutions.
Participation in the program may include one of the following:
Coordination with local law enforcement
Placement and use of metal detectors, locks, lighting, and other deterrent measures
Acquisition & installation of technology for expedited notification of local law enforcement in the event of an emergency
Eligibility
To be eligible to receive funding under the SVPP program, applications must be submitted by a state, tribe, or local government entity. To be seriously considered for this grant, organizations must show a comprehensive approach to school safety, and consultation with a law enforcement office prior to applying is strongly recommended.
Products & Services Covered
In today's digital age technology is becoming more prevalent in school safety solutions across the country. COPS has deemed the following solutions eligible for the SVPP grant:
Communications technology – two-way radios, alarm notification systems, emergency call boxes, PA systems, and emergency alerting systems (including automated text and email notifications)
Video surveillance systems, including the cameras and equipment required to run them
Identification technology – ID scanning services, mobile tracking systems, laptops, GIS software, and printers
Violence detection programs, including data-driven video prediction software
Social media monitoring, including automated scans of online content
A surprising fact about the SVPP grant is that it can also cover expenses paid to sub-contractors like IT companies for configuring and installing these technology solutions. Up to 75% of these goods and services are eligible for coverage under the grant.
Want to Learn More?
Navigating the application process for the SVPP grant can be a stressful endeavor. Partnering with a managed service provider that understands the process can help.
At NIC Partners, we have the consultative and physical tools to help schools monitor and prepare for school violence, as well as the expertise to help navigate the funding opportunities available to help bridge the gap. With over 20 years of experience in the education sector, we have helped over 60 K-12 institutions in Southern California to enhance their physical and network security.
Visit our
Education page
to learn more about our offerings for the education community or
contact us today
to learn more.
References: