How to Find and Use Security Camera Grants for Schools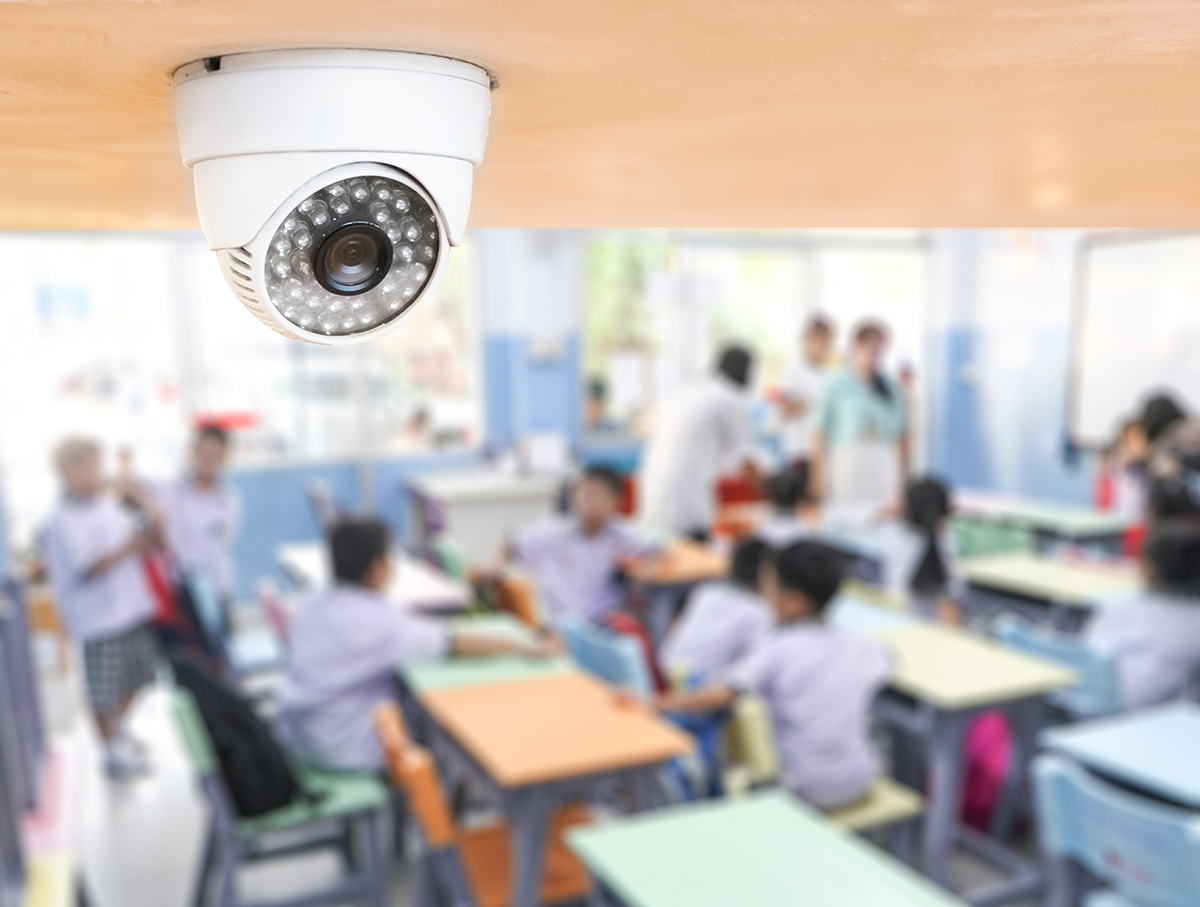 The safety of your staff and students is a top priority. If your district is like most, your budget is stretched thin meeting the needs of your students. From supplies to textbooks to computers, you're balancing competing priorities, and they all need to be addressed.
While you may not have the funds to hire more security staff, you can increase the safety of your campus with security cameras. Funding those cameras might be easier than you think. Learn more about security camera grants for schools and how to make the most of those funds.
Explore Security Camera Grants for Schools
In general, you can find grants through the Department of Education website and Grants.gov. Grants.gov is an especially good resource, offering educational resources on grant writing and more along with a searchable database of grants.
Here are two of the most popular grant programs:
COPS Office School Violence Prevention Program
The Office of Community Oriented Policing Services (COPS Office) is a component of the Department of Justice. It has a competitive grant program that provides funding to improve security in schools.
Grant funds can be used to improve coordination with local enforcement, acquiring and installing technology for expedited notification, placement and use of deterrent measures and other measures that improve security. Security cameras would certainly improve the security of schools and serve as a deterrent.
To apply for the grant, applicants need to submit a project description and budget narrative. In 2020, there were more than 160 awards totaling over $48 million.
E-Rate
For security cameras to work, you need to have the appropriate network in place. E-Rate is available for schools to improve internet access and networking. This is a pressing need for many schools. With the E-Rate program, you identify goods or services you need and submit a request for bids to the Universal Service Administrative Company (USAC). USAC posts the requests so vendors can bid. Discounts range from 20% to 90% depending on the poverty level of the schools.
Making the Most of Security Camera Grants
As you apply for grants, you want to be sure you're making the most of your funding. At NIC Partners, we're experienced in working with schools who have used grants to access our services and expertise. We partner with the best technology providers in the country, including Cisco, to provide cost-effective security solutions.
We assist schools with key areas such as:
Prevention, including video cameras and alarm systems
Protection, including smart access controls and electronic badging
Mitigation, including panic buttons and motion detection
Response, including geofencing and integrated communications
Recovery, including collaboration tools
Contact us today to learn more about our security and other technology solutions.
References:
https://cops.usdoj.gov/pdf/2020AwardDocs/svpp/Post_Award_FactSheet.pdf
https://cops.usdoj.gov/aboutcops
https://www.nicpartnersinc.com/industries/education/
https://www.fcc.gov/consumers/guides/universal-service-program-schools-and-libraries-e-rate